Building Racecars Helps Student Discover Passion for Project Engineering
---
Hannah Haselhuhn is all about trying something new.
It has been the hallmark of her time as a Rocket, and it's taken her down some interesting paths, including one that's led to a role as the team lead on UToledo's Formula Society of Automotive Engineers team.
In that position, Haselhuhn, a mechanical engineering major and also a student in the Jesup Scott Honors College, directs the design and build process for a Formula-style race car. The team manufactures custom parts either in their machine shop or in the UToledo engineering labs, and in a typical year, they'll create up to 90% of the car's parts themselves.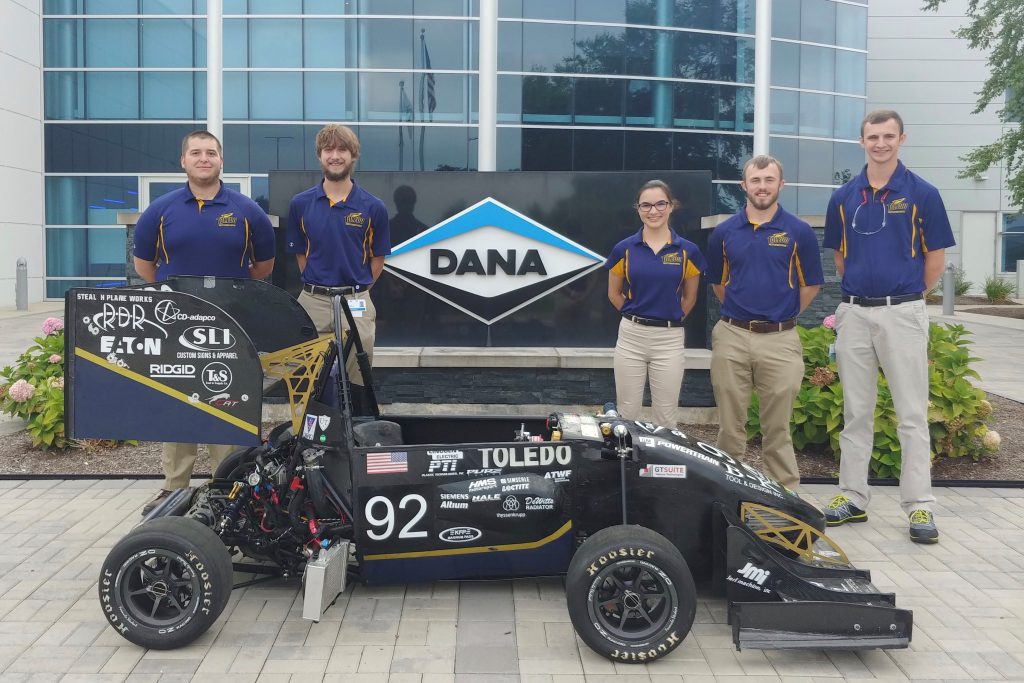 "I absolutely love seeing the process from start to finish," Haselhuhn said. "That's a big part of the reason I think project engineering appeals to me."
Haselhuhn hopes to put what she's learned about project engineering to work in the oil and gas industry. A junior, she's already completed one co-op with Marathon Petroleum in Findlay, and has another slated for the summer of 2021.
"I didn't necessarily know what kind of industry I wanted to go into when I selected mechanical engineering, but now that I've completed one co-op and I have experience in project engineering, I really, really liked it," she said. "I'm hoping I will end up at Marathon after graduation."
A Toledo native, Haselhuhn chose UToledo specifically for its engineering program, selecting it ahead of the University of Cincinnati, which had offered her the equivalent of UToledo's Presidential Scholarship. She chose to stay close to home in part because of the nearly limitless opportunities available at her hometown university. That includes the chance to do things she'd never done before — like leading a team that designs and builds a race car. Even if that was part of the appeal, she's still a little amazed at just how far she's come.
"I really didn't have any idea what to expect, but it's been fun."